Sara Thomas
Help FC Wendi Miller Beat The Big C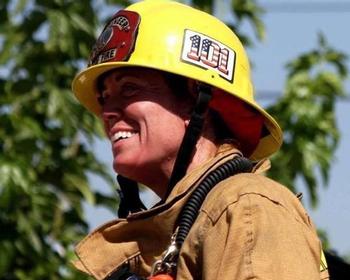 Wendi Miller, Fire Captain
Help support our sister Wendi Miller in her fight with cancer! There are many unexpected expenses that come with fighting cancer. Unfortunately many of these are not covered by insurance. To help offset these costs an In-Kind fund has been established. The funds raised will help Wendi cover the costs associated with her care, treatment and recovery. Working together we can support an amazing individual who lives a life of service!!
Direct Link to Donate:
RCPFBF: www.RCPFBF.com
---
Donate to Riverside County Professional Firefighters
---
Defined Benefit Education
Cal Fire employees currently enjoy "Defined Benefit", however certain wealthy individuals and groups are trying to push us into "Defined Contribution", you have to ask yourself, who benefits from this. Us, or the Brokerage Firms and Wall Street.
---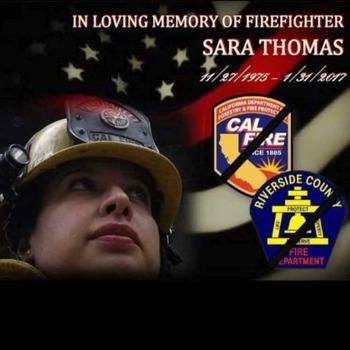 Sara Thomas Memorial Update
We hope that you are all well and getting through these difficult days as best you can. Arrangements for our sister, Sara Thomas' memorial service and other support gestures are as follows:
Sara Thomas has been approved for a Type II Funeral. CAL FIRE, CAL FIRE L2881, The CAL FIRE Honor Guard, the CDF Firefighters Benevolent Fund and the Riverside County Professional Firefighters Benevolent Fund continue to work with the goal of supporting and fulfilling the needs of the Thomas family to help ease the burden of so many difficult decisions.
Indio Florist will be providing floral arrangements for Sara's memorial services. Additional floral arrangements can be ordered and delivered by Indio Florist:
Indio Florist: Under "Firefighter Thomas"
44953 Oasis Street
Indio, CA 92201
(760) 347-0852
Those wishing to donate to the Sara Thomas Trust may do so through the Fire Family Foundation at:
https://firefamilyfoundation.org/tributes/detail/articletype/articleview/articleid/472/sara-thomas-fight-fund
If you would like to send a card or note to the Thomas Family:
Thomas Family
62409 Starcross Drive
Desert Hot Springs, CA 92240
Sara's memorial service is public; however, graveside services are private at the request of the family.
We will continue to provide any updates as we near the memorial service date.
Thank you for your unity and support as we navigate this difficult time for Sara's family and our firefighting community.